Afterword
I have made the watercooling system. I tried it out, tested, used and I'm still using it.
Already precisely eight of his months - at the time of the writing of these sentences, 27.08.2005. -, the system was putted in practice at first time. I am mighty pleased with it. There wasn't any problem this far. Apart from that I monthly check the quantity of the cooler liquid (pour if necessary), I did not have to pull even a screw on it.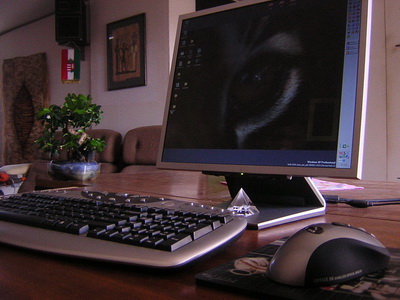 I plan that I prepare a water-cooled, soundproof box in the immediate future for the Winchester. This unit disturbs my ears mostly currently. I would like to replace my power-supply unit with a more muscular one yet. I will make an investment in a passive unit possibly...
______________________________________
17.07.2007
I replaced my old computer. The water cooling was left naturally. A power-supply unit with passive refrigeration is at disposal of the new system already now concerned.